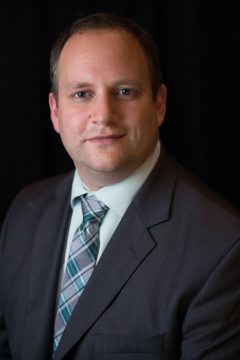 What does Avigilon do? 
Avigilon, a Motorola Solutions company, designs, develops and manufactures solutions in video analytics, cloud, security cameras, video management software and access control. Avigilon is an industry leader and, together with Motorola Solutions, provides integrated solutions for video security, access control and critical communications.
How long has Avigilon been in the physical security market?
Avigilon has been in the physical security market since its first commercial launch in 2004.
Why did you join ONVIF and how long has your company been a member of ONVIF?
In 2009, we adopted the ONVIF API because of its ability to facilitate a transition from analog to IP to high-definition (HD) surveillance. As pioneers in HD surveillance, we recognized early on that ONVIF would be a key driver of the industry. Providing an open interface was both powerful and would enable Avigilon to continue supporting our open platform for integration.
Is your company involved in any particular working groups?
We are currently involved in the use case, video analytics and client testing working groups because we aim to continue increasing the support we offer to our growing customer base. In particular, the video analytics working group is one of our key focuses. It addresses the compatibility between vendors providing and displaying video analytics capabilities. 
What does it mean to you to be a member of ONVIF and what kinds of benefits have you seen as a result?
Since 2009, we have utilized the ONVIF protocol as our standard API between our cameras and our VMS. Since we use ONVIF as the sole interface between our cameras and VMS, we have the benefit of only needing to maintain one single interface. This makes it easier for other VMS manufacturers to integrate with our cameras and for us to integrate with their cameras, provided they also support ONVIF interfaces.  
Moreover, this provides our customers with a consistently open Avigilon solution that simplifies integration. Through this integration, we can build systems that both support legacy systems that our customers have already invested in while also allowing them to migrate over to new platforms as they scale. 
Are there any specific benefits it brings to your business? 
Our ONVIF membership has helped us continue to be at the forefront of developing solutions that provide tremendous value to our Partners and customers. For example, we are one of the first VMS users to adopt ONVIF Profile T. Being an early adopter is important both today and in the future, as our industry is on the verge of further advancements in artificial intelligence technologies and IoT, which require connected systems. Standards such as ONVIF — and the new ONVIF profile, which focuses on analytics in particular — will continue to play an important role in this advancement and growth. 
Interested in becoming an ONVIF member? There are several membership categories from which to choose.