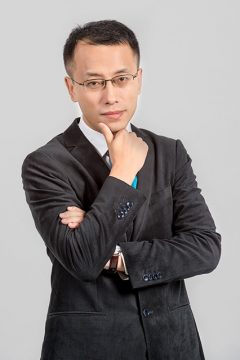 What does Uniview do?
Uniview is committed to a standardized, IP-based video surveillance infrastructure platform, laying the foundation for the industry chain with a core front-end hardware and operating system platform
How long has Uniview been in the physical security market?
Uniview entered the security market in 2005.
Why did you join ONVIF and how long has your company been a member of ONVIF?
Uniview joined ONVIF to enhance the interoperability of our products within and across industries, and to achieve better video, smart, and IoT solutions. Conforming to the ONVIF standard ensures barrier-free communication between our products and products of vendors, and also allows us to collaborate with other companies to complete a larger and wider IoT product system.  Uniview (formerly H3C) joined ONVIF in 2009.  
Is your company involved in any particular working groups?
We participate in the Profile D working group, which involves the standardization of smart products such as facial recognition and license plate recognition.

To which specific profiles does your company's products conform and why is that beneficial to your business?
Uniview's products conform to Profile S, G and T.  This is beneficial because products within and across industries are easily interconnected which reduces docking costs and provides convenient and stable protection for continuous integrations and upgrades of security systems.
What does it mean to you to be a member of ONVIF and what kinds of business impacts have you seen as a result?
Using the ONVIF standards, products within and across industries can be easily interconnected, reducing the cost of docking between vendors and enabling customers to obtain more feature-rich system solutions. For Uniview, the ONVIF protocol facilitates the docking of our products with global software platforms and alarm devices, which enhances the richness and competitiveness of the industry solutions and enables Uniview to provide suitable systems to customers in different countries around the world.  
Are there any specific benefits it brings to your business?
1. By working with major software platforms in various countries, it is possible to provide a system solution that is more in line with local customs and facilitate the opening of markets in different countries.
2. ONVIF enhances the convenience of the company's external product docking, and also enhances the ease of use of the company's internal product docking, reducing the cost of docking design, research and development within the company
3. As a Full Member of ONVIF, it enhances the global technology visibility of Uniview.
Interested in becoming an ONVIF member? There are several membership categories from which to choose.