by Blaine Frederick, VP of Product, Alcatraz AI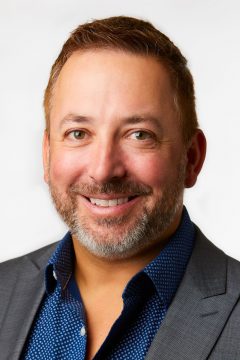 What does Alcatraz AI do? What services, or products, do you provide?
We're a leading physical security technology company that leverages artificial intelligence, edge-computing, and real-time analytics to bring autonomous access control products to the market. We are focused on face authentication, tailgate detection, and analytics such as mask detection. Our designs focus on simplicity, security, and privacy to aim for completely secure facilities and sensitive areas. Alcatraz's facial authentication technology and intelligent tailgating detection enable enterprises to innovate and future-proof their security strategy.
How long has Alcatraz AI been in the physical security market?
Founded in 2016, Alcatraz AI is a security technology company headquartered in California, USA. Our pioneering access control solution is deployed across companies, institutions, and facilities worldwide. Alcatraz is changing the way that companies use access control systems by providing facial authentication solutions that leverage artificial intelligence and analytics to modernize their access control systems.
Why did you join ONVIF and how long has Alcatraz AI been a member?
Alcatraz believes that implementing open standards such as ONVIF allows integrators and end-users to be flexible and future-proof when choosing products. While most product manufacturers focus on a single market segment, ONVIF conformance allows Alcatraz AI to bridge the gap between access control and video management with a single device. Alcatraz AI is applying these standards to its facial authentication solution, The Rock, which combines advanced AI and 3D sensing technologies that provide facilities with enterprise-grade identity verification needed to create secure spaces.
To which specific profiles does your company's products conform, and why is that beneficial to your business?
Alcatraz AI's Rock can now function as an ONVIF camera and is conformant with Profile S and Profile T to provide IP-based video streaming. The Rock has always been equipped with a 2MP camera as a part of its sensor array, which makes the inclusion of the ONVIF capabilities simple for existing users. The video stream can be added to any existing Video Management System (VMS), giving security teams a unique door-level perspective of who is accessing an area without an additional piece of hardware. This brings an additional awareness that most doors and openings never have.
What does it mean to you to be a member of ONVIF and what kinds of business impacts have you seen as a result?
Obtaining this membership gives partners and end-users confidence that the Alcatraz Rock will work seamlessly with any existing VMS platform. Adding ONVIF capabilities and conformance to the Rock allows us to bring value to customers by ensuring product compatibility and eliminating proprietary vendor lock-in.
Are there any specific benefits membership brings to your business?
ONVIF is recognized as the gold standard for video system interoperability. Alcatraz strives to adopt best-in-class technology when designing or products. We believe that being an ONVIF member lets our customers know that we value open standards and actively participate in helping them evolve.
Author bio: Blaine Frederick brings 20+ years of experience in the Physical Security industry with specific expertise in the Biometric space. Mr. Frederick currently serves as the VP of Product at Alcatraz where he leads the Product and Engineering teams. Prior to his work at Alcatraz, he served as Co-Founder and Principal of BDIS which provides Consultation and Professional Services for the physical security market. Previously, Mr. Frederick held the role of VP of Product for EyeLock, where he captained the firm's vision for iris authentication products and solutions in physical and logical security as well as numerous other commercial applications. Mr. Frederick also acted as the former Director of Product Management at STANLEY Security, a global division of Stanley Black & Decker where he led the creation of an industry-leading security management software suite, Commander. He received a B.S. in Electrical Engineering from Purdue University.
Interested in participating in the next ONVIF member profile? Contact us here.