Mark Allen, General Manager, Physical Access Systems, Identiv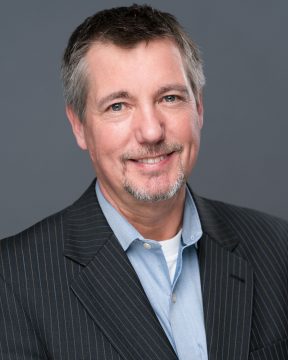 Why manufacturers should strive for ONVIF conformance
In the world of security, we should all have one goal: protecting people in the most streamlined and efficient way possible. Though this is the hope, achieving this goal hasn't always been easy. That is, until the standards organization, now known as ONVIF, entered the industry more than 10 years ago. Since then, the company's profile approach to standardized interfaces has changed the game for security manufacturers, integrators and end users across the board.
Still, we must ask the question: Why hasn't the entire industry switched to this standardized approach? From greater flexibility and ability to mix and match products to create a best of breed solution, adoption of ONVIF should be a no-brainer. Many security companies today have products in their portfolio that would benefit significantly from ONVIF conformance. But of course, their main priority is first developing each offering to be the best that it can be. Once this is achieved, manufacturers can begin to look at how their products could fit within the ONVIF structure, and which profiles would benefit their customer base the most.
This is a classic, "What came first: the chicken or the egg?" scenario. Manufacturers want to be ONVIF conformant, but they first want their products to be worthy of such a distinction. On the other hand, if products aren't conformant from the start, it is difficult to market your company as a flexible solution for end users. So, where to begin?
It is first necessary to establish a product with differentiators in mind. Once a product has been released and well-received, manufacturers can then begin adding ONVIF protocols to the mix. On the other hand, by adhering to ONVIF standards from the start, manufacturers will have more time to focus on differentiators as opposed to creating APIs that are already available through ONVIF. It truly comes down to the individual manufacturers' bottom line, and what makes the most sense for their business.
At Identiv, we know that ONVIF is an integral component to transitioning the industry to a more open ecosystem and providing end users with the flexibility they demand. We have incorporated ONVIF standards into many of the products in our portfolio today and will continue to re-invest as appropriate to ensure we are providing superior customer user experiences. We urge other manufacturers to embrace this same mindset.
It is important for manufacturers to recognize that the more companies that build to ONVIF specifications, the stronger offering it provides as a platform. Creating the perfect security ecosystem will not magically happen overnight, but it is something that requires ongoing investment and commitment.
ONVIF provides the groundwork for how the industry can get there. It is a duty of manufacturers to provide security in a simple way. ONVIF conformance is the way to achieve this, and is something all manufacturers should work toward. A more open ecosystem means simple, streamlined and truly customized solutions for the unique needs of individual end users. With over 19,000 conformant products available today, it is time for the rest of the industry to realize the potential and commit to an open ecosystem.