ONVIF Newsletter March 2022
Greetings from Leo Levit,
I am excited to write to you on the one-year anniversary of my tenure as the Chairman of the ONVIF Steering Committee and gratefully acknowledge the opportunity to lead this global organization through what has been another pivotal year in its history. Thanks to the hard work of many ONVIF members, Profile M for metadata and analytics and Profile D for access control peripherals were released last year. Since then, Profile M has proved quite popular in the market. We also have been able to resume face-to-face events that have brought together many new faces who have joined ONVIF with many long-time contributors. It has been a pleasure to meet them all and have discussions about what 2022 and beyond might bring.
This year we acknowledge yet another milestone, the 10th year anniversary of the profile concept and ONVIF's first profile for video streaming, Profile S. Still the most widely adopted profile today, Profile S introduced to the market the concept of profiles and the conformance process that we use today. Additionally, we are seeing a steady growth in membership – now more than 520 members – and in conformant products, with more than 23,000 to date. We see this growth as confirmation from the market that ONVIF is on the right path.
Next week we are also looking forward to our first appearance at a major industry event since the pandemic, the ISC West security exhibition in Las Vegas, USA. For those of you attending, we welcome you to visit our booth L0 and learn more about how the profile concept and ONVIF profiles have shaped the ONVIF organization and our industry.
Kind regards,
Leo Levit
Chairman, ONVIF Steering Committee

News 

ONVIF Members in the News
Two major video management software providers have added support for Profile M, the newest profile to be released from ONVIF. Milestone Systems and AxxonSoft, along with other VMS vendors conformant with Profile M, ensure compatibility with thousands of ONVIF conformant devices on the market. They focus on developing innovative product features rather than writing thousands of proprietary drivers for compatibility between their software and different cameras or other devices.
Reem Rady, Team Lead, Product Management for Milestone Systems, talks with ONVIF about the importance and advantages of the Milestone XProtect Video Management Software being the first VMS to become conformant to Profile M in this recent blog post.

Upcoming Events
ISC West – March 23-25
ONVIF will be exhibiting at ISC West on March 23-25, 2022, in Las Vegas, Nevada. Join us next week at Booth L0 where ONVIF representatives will be on hand to answer questions and explain the latest profiles. Learn more about ISC West here.
ONVIF Profile M Webinar – May 18, 9:30-10:10 am EDT (3:30-4:10 CET)
We're excited to host an upcoming webinar on May 18 to talk about what Profile M is, how it makes it easier to integrate analytics solutions with conformant products, and how it enables expanded market opportunities not only for the traditional camera and VMS vendors but also for independent developers of edge-, server- or cloud-based solutions with analytics capabilities. The webinar is free for anyone to join. Register here.

From the Media
Leo Levit, ONVIF Chairman, provided his perspective on the current state of AI in the security industry in SDM Magazine's recent article, "Deconstructing AI for VMS," a wide-ranging discussion with several other industry experts on the future — and present — of AI in VMS.
Read the article here.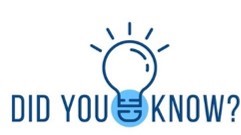 Did you know that ONVIF conformance for devices is based on two specific attributes of the device – the particular product model AND the specific version of the firmware running on that device? If a particular device is declared conformant and the firmware is updated, the new combination of device and firmware must be retested for ONVIF conformance.
Read more about conformance here.

Blog Highlight
Blurring the Lines Between Physical Security & Smart Building Technology
Physical security has evolved dramatically in recent years, most notably since the start of the COVID-19 pandemic when technology had to surge forward to meet the demands of a new environment. In order to effectively adapt to these changing technologies, open interfaces for interoperability have become key approaches for smart buildings for data sharing and integrations between different systems. In a recent webinar, ONVIF Chairman Leo Levit joined Memoori to discuss this open approach and how ONVIF Profile M enables the sharing of metadata in a multi-vendor building environment.
Read on for more on how relevant technologies are converging within the physical security and smart building space in this guest blog from James McHale, CEO, Memoori Research.

ONVIF Member Spotlight: Leica Geosystems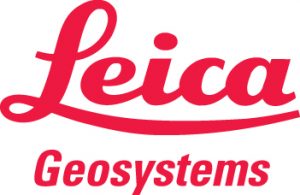 What does Leica Geosystems do? What services, or products, do you provide?
Leica Geosystems is part of Hexagon, a global leader in digital reality solutions, combining sensor, software, and autonomous technologies. We are putting data to work to boost efficiency, productivity, quality, and safety across industrial, manufacturing, infrastructure, public sector, and mobility applications. Our technologies are shaping production and people-related ecosystems to become increasingly connected and autonomous – ensuring a scalable, sustainable future.
Read the full interview with Leica Geosystems here.