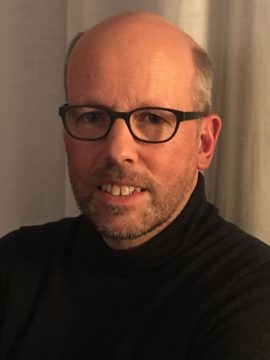 Authored by Carl-Thomas Schneider, VP Business Development, Hexagon Geosystems
What does Leica Geosystems do? What services, or products, do you provide?
Leica Geosystems is part of Hexagon, a global leader in digital reality solutions, combining sensor, software and autonomous technologies. We are putting data to work to boost efficiency, productivity, quality and safety across industrial, manufacturing, infrastructure, public sector, and mobility applications. Our technologies are shaping production and people-related ecosystems to become increasingly connected and autonomous – ensuring a scalable, sustainable future.
We bring our 3D data capturing competence to the security industry and drive the way forward to 3D security surveillance. We provide 3D Surveillance sensors and software to allow full scale volumetric perimeter and spatial protection.
How long has Leica Geosystems been in the physical security market?
Leica Geosystems has over 100 years of experience in manufacturing and providing 3D measuring and detection technology to the world. Since 2021, Leica is offering 3D Surveillance systems to the physical security market and bringing its 3D monitoring and autonomous detection expertise to the security industry. This is our next step forward to democratize the benefits of precise 3D detection.
Why did you join ONVIF and how long has Leica Geosystems been a member?
Leica Geosystems joined ONVIF in 2021 to allow customers to use Leica's 3D Surveillance products to integrate into their existing VMS, PSIM or other security systems and getting the full experience that 3D Surveillance offers.
What does it mean to you to be a member of ONVIF and what kinds of business impacts have you seen as a result?
It is important for Leica Geosystems to be part of the physical security community as we bring a new dimension into surveillance. ONVIF also allows us to integrate into existing VMS, PSIM and security systems on the customer side so they can benefit from both, integrating new 3D Surveillance devices as well as continuing with their existing camera infrastructure.
Are there any specific benefits that ONVIF membership brings to your business?
Leica Geosystems' membership in ONVIF has opened up opportunities with customers, that want to integrate 3D Surveillance into their existing camera infrastructure. The cameras incorporated in our 3D Surveillance products can easily connect to legacy systems and gives integrators and customers peace of mind that all their devices can work together smoothly.
Interested in participating in the next ONVIF member profile? Contact us here.