ONVIF Newsletter April 2023
Greetings from Leo Levit,
We've had quite a fantastic start to 2023 already at ONVIF! With our first face-to-face meeting and our largest tradeshow of the year already in the books, we are reflecting on the feedback and validation we received at those events, both from inside our organization and the industry.
We are pleased to hear the positive comments that ONVIF is headed in the right direction. Our latest Profile M, which addresses metadata handling and provides a bridge to IoT and cloud environments, reflects the needs of our changing industry. As the growth in cloud and IoT continues to accelerate, ONVIF is providing the underlying standardization infrastructure that allows companies to continue to innovate in these areas, further moving the industry forward.
Kind regards,
Leo Levit
Chairman, ONVIF Steering Committee

News 
ONVIF Reaches 25,000 Conformant Products – And Counting!
ONVIF is proud to announce that it continues to deepen its influence and impact in the physical security market by surpassing 25,000 conformant products, and is also celebrating its 15th anniversary! Products include IP cameras, intercoms, video management software and network video recording solutions, and could, in future, include drones and services such as video surveillance as a service (VSaaS).
Check out our blog article on this milestone!

Sunny Singapore Provided Perfect Spot for Face-to-face Meetings
ONVIF officially kicked off a busy 2023 meeting schedule with its first face-to-face gathering in mid-March in tropical Singapore. The three-day All Committee Meetings brought together representatives from around the globe to participate in individual committee and working group meetings, as well as joint sessions for coordination and strategy on both ongoing and new initiatives within the organization. A highlight of the meetings included a forum with Singapore-based integrators and distributors, who shared their insights on working with ONVIF profiles and conformant products. For more on the meetings, click here.

ONVIF Returns to ISC West
ONVIF exhibited once again at the hugely popular ISC West exhibition and conference in late March in Las Vegas. The event, which attracts more than 20,000 attendees who walk the show floor and attend conference sessions, is the world's premier technology event for the physical security industry. From its booth at ISC West, ONVIF is able to educate and hear questions and feedback from a wide cross section of the industry, including end users and systems integrators, security consultants who specify ONVIF conformant products, and manufacturers and service providers who would like to become ONVIF members and have ONVIF conformant products. The ONVIF booth highlighted the seven different profiles available from ONVIF.
Click here for a sneak peek of our new ONVIF video that debuted at ISC West!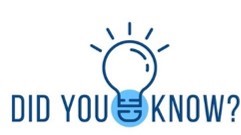 Did you know that systems integration firms and resellers are also members of ONVIF? Check out our membership tiers to find out how your organization can get involved.

Security Buyer Live Features Leo Levit
Leo Levit, ONVIF Steering Committee Chairman, was a featured presenter at Security Buyer Live, a two-day virtual event held in early April by International Security Buyer magazine. Leo's online presentation, "Metadata and Analytics: How standards are helping to drive the future," centered around ONVIF Profile M, and explained how the standardized approaches like Profile M help both systems integrators and end users more fully leverage metadata and analytics events. For more information on the Security Buyer Live event, click here.

ONVIF Member Spotlight: OPTEX

What does your company do? What services, or products, do you provide?
OPTEX is the world leader in sensing innovation, specializing in security sensing solutions utilizing laser, passive and active infrared detection technology, including a variety of hardwired and wireless outdoor and indoor products. OPTEX perimeter security solutions are respected globally with applications deployed at some of the world's most critical security sites.
Read the full interview with OPTEX here.