It's hard to believe that a year ago for many the idea of moving back to an office space or even reopening certain businesses was out of the question. However, as vaccination levels rise and we start slowly moving towards post-pandemic life, many commercial spaces are in use again – from offices and other workplaces, to retail shops and restaurants. However, with this shift back to "normal" life comes challenges. With that in mind, we asked our members what they believe are some opportunities in commercial real estate for security, post-pandemic:
Dan Rothrock, President, Zenitel Americas
The COVID-19 pandemic has created a new perimeter for commercial real estate, and it's one that requires access and entry control without physical intervention. Building owners can leverage audio as a technology to secure their facilities, especially as employees return to physical offices. As a communication device, audio provides a critical piece to a security solution. Humans instinctively respond to real-time voice and audio. Access control allows a team to safeguard a facility and allow entry, and video surveillance allows security teams to see and detect, but audio brings those two elements together – it adds interactivity, and it allows people to hear, be heard, and be understood, in any situation.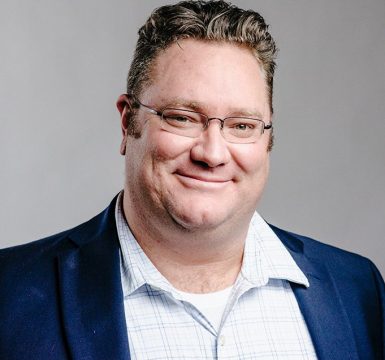 Chris Garner, Senior Software Product Manager, Salient Systems
Before the events of 2020 permanently shifted the way we conduct our personal and professional lives, many commercial buildings were still slow to move outside of more traditional security offerings. Post-pandemic, there's more focus on technologies to move a remote workforce into a hybrid or full-time on-premise workspace. Commercial facilities will be searching for solutions that offer not only traditional security measures but also enhanced video analytics that can track occupancy management. Customers can also easily integrate into their security management platforms new access control technologies that are frictionless and touchless to provide a more hygienic work environment to building occupants. The opportunity right now for the security industry is to be able to offer customized solutions to fit the needs of individual customers.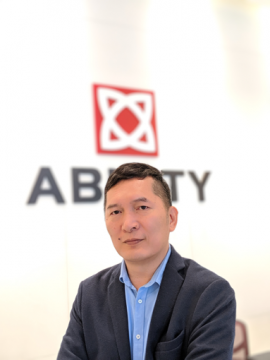 Jonny Wu, Senior Director, Ability Enterprise Co.
Ability has been developing and deploying smart AI camera systems well before the COVID-19 pandemic outbreak. By adopting the latest machine learning AI algorithm, these innovative AI edge cameras are much smarter than the conventional CCTV system in such a way that accurate detection and recognition of people and objects are now becoming possible. For example, AI enabled smart cameras can be used to monitor the number of people entering or exiting a commercial building or a designated area inside a retail store. They can also be used to monitor and detect if proper social distancing is maintained in a shopping queue, or if appropriate PPE (personal protection equipment) is worn properly by a construction worker or healthcare staff at a hospital. We have been seeing an increasing need for these AI centric video applications as they greatly help to keep people safe from the pandemic risk.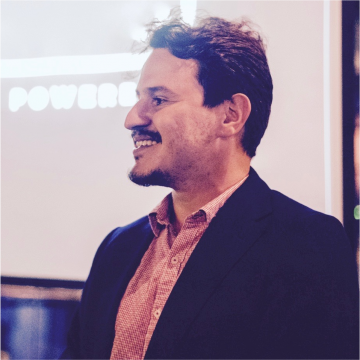 Caue Castellani, Head of Marketing, Mirasys Video Management System
Tailored technologies for commercial real estate corporations are what the post-pandemic scenario requires from the industry to ensure safe and healthy spaces, followed by new ways to save costs and improve efficiency. Greater turnover of people and an increase in warehouse operations are seen as realities. Crowd and flow management, reducing incidents and accidents, facilitating smart access, bolstering data privacy and the innovative use of data remain as key management assets. The adoption of "security-by-design", involving open and independent solutions for integration with the enterprise security architecture, is a key driver to embrace these challenges. Our Mirasys VMS is ready to help commercial real estate operations leverage a safe growth path.
Please contact us if you're interested in participating in the next ONVIF member roundtable blog.