With Ryan Hutchinson – Business Development Manager – Canada
What does your company do? What services, or products, do you provide?
Spotter designs, manufactures and supports ground and aerial Compact Surveillance Radar (CSR) in the United States at our headquarters in Orem, UT. Our software is built from the ground up with dedicated personnel that ensures the highest quality product for our customers. We install and maintain our devices as well as integrate our products with a wide variety of cameras, VMS/PSIM systems and sensor devices.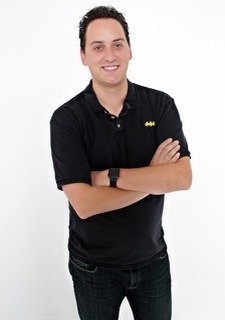 How long has your company been in the physical security market?
Spotter was founded in 2008 to develop and manufacture Compact Surveillance Radar to protect troops deployed around the world from harm. In 2013 we saw the need for an innovative and user-friendly commercial product to protect critical infrastructure. Since that time, Spotter has expanded its offering to include models and form factors that cover areas ranging from one acre to 380 acres and verticals that go far beyond critical infrastructure. This development and expansion allows us to fulfill our mission of preventing harm.
Why did you join ONVIF and how long has your company been a member?
Spotter joined ONVIF in April 2021 to support our development plans to make our web-based "NetworkedIO" application an ONVIF conformant product.
To which specific profiles do your company's products conform, and why is that beneficial to your business?
We are in the final steps of support for Profile T with plans to develop support for Profile M and S.
What does it mean to you to be a member of ONVIF and what kinds of business impacts have you seen as a result?
We are excited to be able to publish our conformance with ONVIF Profiles so that we can better support our customers in integrating our platform with their video management systems. We constantly see demand in the market for products like Spotter to be integrated into one central platform for ease of management and response. Integrations like this allow our end customers to be able to protect their assets more efficiently and effectively.
Are there any specific benefits membership brings to your business?
Prior to becoming ONVIF conformant, Spotter has been building individual drivers for various video management systems. Becoming conformant with ONVIF will allow us to provide a single driver to support multiple systems. This brings value to our resellers by enabling them to perform integrations between our platform and others more easily and effectively.