With Thomas Lausten, CEO of MOBOTIX AG
What does your company do and how long has your company been in the physical security market?
In 1999, MOBOTIX revolutionized video surveillance with one of the world's first decentralized cameras. The classic MOBOTIX camera is a computer with a lens – a self-contained system that is therefore very well protected against hacker attacks. That is why we say that cyber security is part of the MOBOTIX DNA. However, the technological development in the past 20 years has been enormous and has allowed the most diverse technologies to grow together. We have therefore opened up our systems, but at the same time we have attached importance to the fact that this does not lead to any loss of security requirements. We were only able to ensure this by not only complying with worldwide security standards, but also by not using any components or software that we did not assemble or certify ourselves.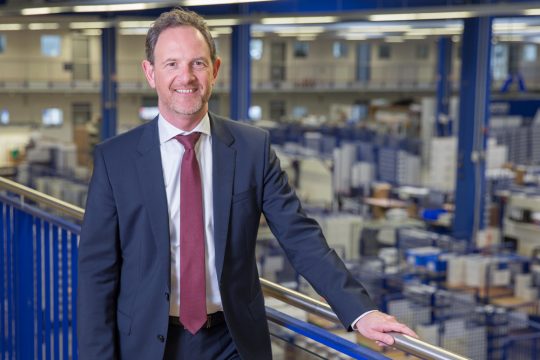 For future requirements of video management solutions, it was essential to position MOBOTIX in such a way that we can offer the hardware – i.e. the camera itself – as well as software and AI-based applications and the video management system from a single source and at our high MOBOTIX security level. This combination now results in the future- and cyber-secure MOBOTIX solution, which makes us the convincing solution provider in the field of video technology.
Why did you join ONVIF and how long has your company been a member?
ONVIF refers to a global, open standard for IP-based security products, such as surveillance cameras, which has established itself in the market worldwide. Since 2017, MOBOTIX has been on the lookout for adequate integration interfaces as part of the further opening up of our decentralized camera systems. We then joined ONVIF in 2018 and made our systems ONVIF-conformant, because ONVIF-conformant devices can be integrated worldwide into an overall system from a wide range of manufacturers with third-party video management software.
To which specific profiles do your company's products conform, and why is that beneficial to your business?
Depending on the application and requirements, the different MOBOTIX camera systems cover all ONVIF protocols – S, G, T and M. ONVIF conformance makes MOBOTIX partners and customers much more flexible and efficient when planning security solutions from individually combined components, be it cameras, recording devices, accessories or video management software.
What does it mean to you to be a member of ONVIF and what kinds of business impacts have you seen as a result? Are there any specific benefits membership brings to your business?
For MOBOTIX, the extended membership in ONVIF is the key to the worldwide ONVIF community, the access to the forums and the test tools. This is an indispensable asset, especially at the developer level, not only to be on the cutting edge, but especially to recognize and help shape future developments. ONVIF membership enables us to migrate existing customer installed base systems on the management level and extend the high performance MOBOTIX product portfolio offering as well as allow the usage of MOBOTIX in 3rd party solutions.
Thomas Lausten has served as Chief Executive Officer (CEO) of MOBOTIX AG since June 2017. He holds a Master of Business Administration and has extensive industry expertise as well as many years of experience working at SMBs and large corporations. Since 2013 he most recently headed up the EMEA sales team at Milestone in his role as Vice President. Prior to that, Thomas served as managing director at ADI Global Distribution responsible for the Nordic region. In addition, he managed international operations at Siemens Security Products in Switzerland and held the post of Global Sales Director while based out of Brussels and Stockholm until 2010. Thomas served as board member responsible for business operations at the security industry association in Denmark from 1998 to 2005.
He holds an MBA as well as a Bachelor of Science in Business Administration from Henley Management College in the UK.
Interested in participating in the next ONVIF member profile? Contact us here.