By Nigel Waterton, Chief Revenue Officer, Arcules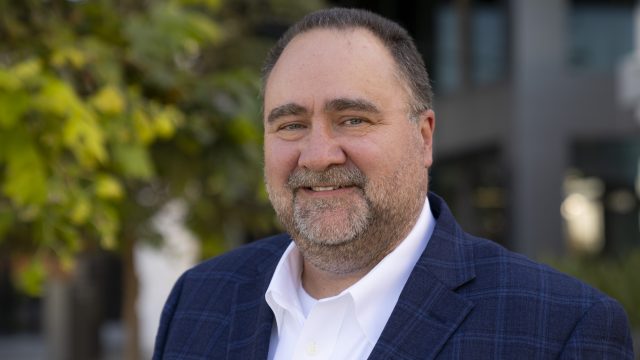 What does Arcules do? What services, or products, do you provide?
To put it simply, Arcules takes an organization's IP cameras, access control and Internet of Things (IoT) devices and allows security leaders to control their security operations from a single, unified and intuitive platform. Additionally, users can use data from these devices to gather actionable insights from layered video analytics to help enable better decision-making. And it's all done via the cloud, meaning users can access their system from anywhere, on any device and at any time. The best part is, Arcules is built on an open platform model, which means organizations can use any of their existing cameras with the system; they aren't locked into a specific brand, making it a more scalable and flexible solution for growing businesses.
How long has Arcules been in the physical security market?
Back in 2013, Milestone Systems began to envision a cloud-based video management platform, forming an incubation unit within the organization that would later become Arcus. Canon purchased Milestone in 2014, and three years later, Arcus spun off as an independent company. In 2018, Arcus became Arcules and introduced its Unified Cloud Security Platform to the security market in the fall of that year.
Why did you join ONVIF and how long has Arcules been a member?
Arcules is built on an open platform that works with literally thousands of cameras — many of which are ONVIF conformant — to provide more intelligence for businesses. The open nature of our platform means that it's critical for us to support an organization that promotes interoperability between devices. Arcules joined ONVIF as a member earlier this year.
To which specific profiles does your company's products conform, and why is that beneficial to your business?
Arcules uses a combination of ONVIF Profile S, Q and T, but doesn't necessarily implement all elements of each profile. The Arcules platform works with most ONVIF-compliant surveillance cameras, allowing them to use existing technology with the Arcules platform to realize additional security and cloud management benefits.
What does it mean to you to be a member of ONVIF and what kinds of business impacts have you seen as a result?
Coming from Milestone Systems, which is built on an open platform, interoperability between various surveillance cameras and devices has been an ongoing focus for Arcules. We find that when customers are looking for a cloud-based security platform, being able to leverage their existing cameras and surveillance infrastructure is critical for ensuring a significant return on investment. Being a member of ONVIF further solidifies this commitment to open platform functionality.
Nigel Waterton leads the global sales and marketing efforts for Arcules as Chief Revenue Officer, calling on his 23 years of experience building and managing large, high-growth technology organizations. In this capacity, Waterton is responsible for driving the company's go-to-market strategy, nurturing relationships with channel sales partners, and increasing the global footprint of the organization. Over the course of his career, he has held a variety of senior-level sales and leadership roles with well-known brands, and is recognized as an industry leader, having been a part of multiple industry councils and advisory boards.